I've often found myself at the crossroads of two seemingly different worlds: On one hand, there's the thrill of exploring virtual realms and conquering in-game challenges. On the other, there's the joy of tinkering with lines of code to bring those virtual worlds to life. But can the two merge? The short answer is: yes. Read more to find out yourself!
The Foundation of Game Development
Game development is a complex art, akin to weaving a tapestry of graphics, sound, and gameplay mechanics. Programming serves as the backbone of this creative process, binding these elements together. Without skilled programmers, even the most visually stunning games would crumble like a house of cards.
Programming is indispensable when it comes to crafting game mechanics. Every time you jump, shoot, or interact with an object in a game, it's the result of meticulously written code. As a gamer, understanding this can deepen your appreciation for the intricacies of a game's design. When you've spent hours mastering a particular move or strategy, it's thanks to the skillful programming that underpins it.
Breathing Life into Virtual Worlds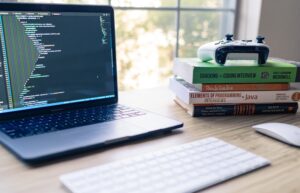 Graphics and visual effects are what initially captivate gamers, but it's the immersion within these worlds that keeps us hooked. This immersion is a testament to the power of programming, especially in creating lifelike environments and intelligent NPCs (non-playable characters).
Take, for example, the world-building in open-world games like "The Elder Scrolls" series. The ability to explore vast, intricately detailed landscapes is the result of programming prowess. From the way the sun sets over the horizon to the way NPCs react to your actions, it's all code at work.
Moreover, artificial intelligence (AI) programming plays a pivotal role in gaming. The behavior of NPCs, enemy combat tactics, and even the decision-making processes of in-game characters are governed by sophisticated AI algorithms. This adds depth and unpredictability to the gaming experience, making each playthrough unique.
The Ascent of Indie Game Development
The democratization of game development tools and platforms has opened doors for amateur programmers to contribute to the gaming industry. Indie game developers, often comprised of small teams or even solo enthusiasts, have created some of the most innovative and compelling games in recent years.
For amateur programmers like me, this is an exciting prospect. We have the opportunity to create our own gaming experiences, explore unique concepts, and showcase our skills to a global audience. Tools like Unity and Unreal Engine have made game development more accessible than ever before.
However, breaking into the industry as an amateur programmer is not without its challenges. Competition is fierce, and the learning curve can be steep. Yet, the passion for both gaming and programming can drive us to overcome these obstacles and create something truly remarkable.
The Expanding Gaming Industry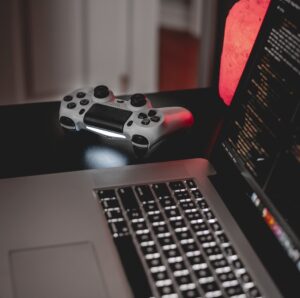 The gaming industry has witnessed exponential growth in recent years, expanding into a multi-billion-dollar behemoth. This growth has led to an ever-increasing demand for skilled programmers. According to industry reports, the demand for game developers and programmers is projected to continue growing, making it a promising career path for those who share a love for both gaming and coding.
In conclusion, the relationship between programming and gaming is symbiotic. Programming breathes life into virtual worlds, shapes gameplay mechanics, and enhances immersion. As an avid gamer and amateur programmer, I can attest to the profound impact programming has on the gaming experience. Moreover, the opportunities for amateur programmers in the gaming industry are more promising than ever before.
So, whether you're a seasoned programmer looking to dive into game development or a dedicated gamer curious about the magic behind your favorite titles, remember that the fusion of these two passions can lead to extraordinary gaming experiences. Embrace the challenge, keep honing your skills, and who knows? You might just be the creator of the next gaming masterpiece.